Por causa de um livro dei de caras com isto, com a Bricktronics.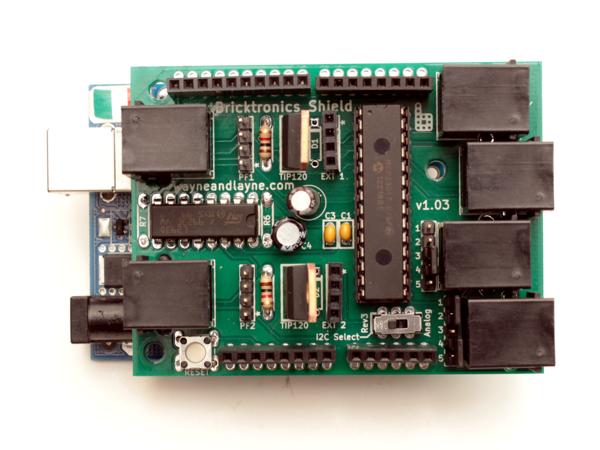 Esta placa permite que os motores e sensores do Lego NTX sejam controlados usando o Arduino. Isto é, ao invés de se comprar o kit caro do Lego NTX, onde se incluem os sensores, motores, peças de Lego e o micro controlador por uns provocadores 250 euros aproximadamente e por kit, podemos fazer com que aquelas peças de lego que temos lá por casa guardadas para "alguém" sejam utilizadas  a troco de uma board de Arduino + Bricktronics.. 60 euros pelas duas.
O que esta board tem de tão especial são as 4 entradas para os sensores e motores do lego. Tudo o resto, programação e etc vem via Arduino.
Vale a pena? sinceramente não sei e tudo aponta para que "talvez". Como não tenho nem a Bricktronics nem Legos que se possam "usar" desta forma, apenas posso comentar o que li no livro "Make: LEGO and Arduino Projects: Projects for extending MINDSTORMS NXT with open-source electronics" e que acho deveras interessante mas de prática imediata duvidosa (pelos motivos já apresentados anteriormente).
Como boa noticia é que a bricktronics é open hardware, logo qualquer um pode construir uma por casa..
Gostava de experimentar sim.. e recomendo sem duvida a leitura do livro da Make.